Saturday, January 25, 2020
By R.C.
Sat, Jan 25, 2020 10:46 p.m.
Anaheim police identified the 20-year-old man fatally shot by a resident who suspected him of burglarizing a car early Saturday. Malik Mustafa Shwiat, 20, appears in a photo released by the Anaheim Police Department on Jan. 25, 2020. Malik Mustafa Shwia
https://ktla.com/2020/01/25/anaheim-resident-fatally-shoots-20-year-old-car-burglary-suspect-police-say/
"Anaheim Police Identify Car Burglary Suspect, 20, Fatally Shot by Resident" | KTLA
Anaheim police identified the 20-year-old man fatally shot by a resident who suspected him of burglarizing a car early Saturday. The homeowner who shot Malik Mustafa Shwiat has not been identified ...
ktla.com
https://www.youtube.com/watch?v=N-aK6JnyFmk
The Mamas & The Papas - "California Dreamin'"
California Dreaming performed by the Mamas and the Papas Lyrics: All the leaves are brown (all the leaves are brown) And the sky is grey (and the sky is grey) I've been for a walk (I've been for a walk) On a winter's day (on a winter's day) I'd be safe and warm (I'd be safe and warm) If I was in L.A. (if I was in L.A.) California dreamin ...
www.youtube.com
R.C.: Authorities will say he was white.
Watch.
By A Texas Reader
Sat, Jan 25, 2020 10:49 p.m.
Police say a female passenger was struck, and the driver of that vehicle returned fire at the suspect vehicle. The victim was taken to the hospital by the driver of her vehicle.
https://www.wfaa.com/article/news/crime/1-shot-in-apparent-road-rage-incident-dallas-police-say/287-1d7a032a-a397-4887-8c52-d3ab175584ab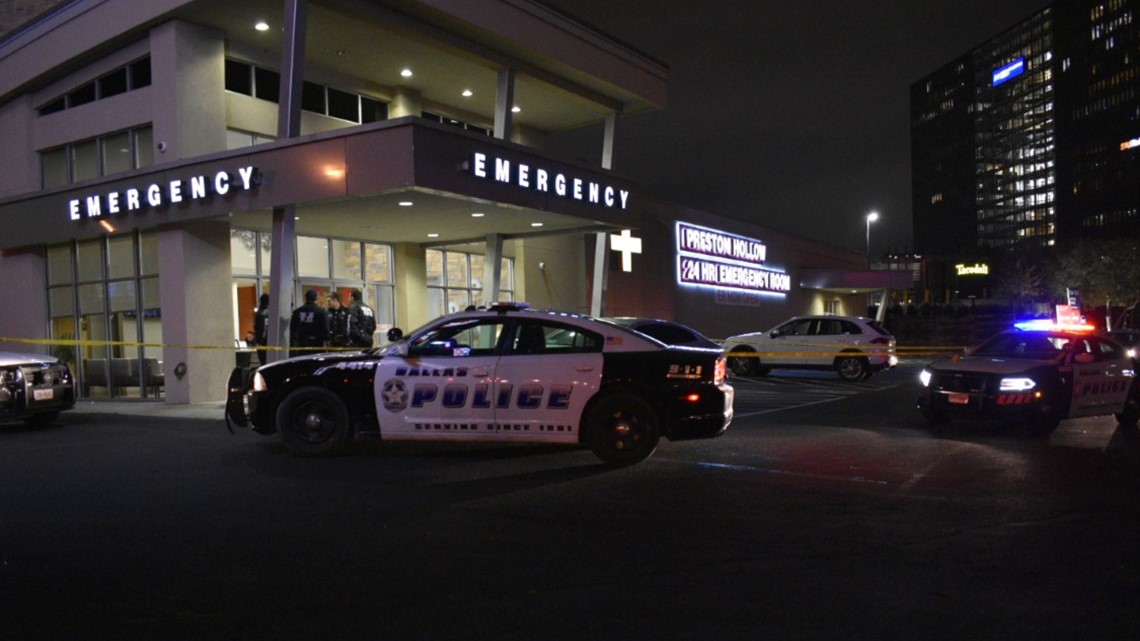 "1 shot in apparent road rage incident, Dallas police say" | wfaa.com
One person was shot Saturday in an apparent road rage incident, Dallas police say. According to the report, around 4:30 p.m. two vehicles were traveling in northbound lanes of North Central ...
www.wfaa.com
Murderer Lisa McMullan: My hunch: She and Greg Reaves Jr., whom she murdered, had been sleeping together. The other guys she shot were his buddies, so she figured, What the hell?
By R.C.
Sat, Jan 25, 2020 10:54 p.m.
Chicago Woman Shot 3 IL State Troopers, Killing 1, before Fatally Shooting Herself in Cigar Lounge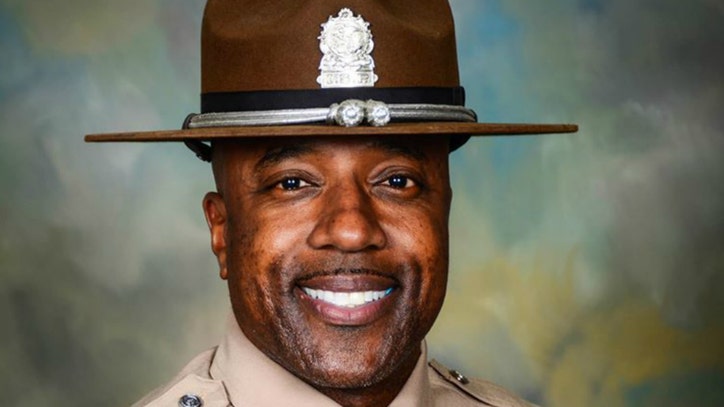 Chicago woman shot 3 IL State troopers, killing 1, before fatally shooting herself in cigar lounge
Authorities have identified a retired Illinois State trooper who was killed when a Hyde Park woman opened fire in a cigar lounge in west suburban Lisle Friday, wounding two other troopers before fatally shooting herself.
www.fox32chicago.com
https://heavy.com/news/2020/01/lisa-mcmullan/
"Lisa McMullan: 5 Fast Facts You Need to Know" | Heavy.com
On January 24, 2020, at approximately 10:13 p.m., Lisle Police Officers were dispatched to the Humidor of Lisle, 1600 Ogden Avenue, for a report of a shooting in progress, the Lisle Police ...
heavy.com
Sat, Jan 25, 2020 11:08 p.m.

A black student in Indiana is disappointed Ball State University is not acknowledging that a marketing professor discriminated against him when he called the police on him for refusing to change seats in class.
Ind. prof gets training after calling cops on student who wouldn't change seats Muncie, Ind. – A black student in Indiana is disappointed Ball State University is not acknowledging that a ...

www.detroitnews.com
Re-posted by Nicholas Stix
A tip 'o the hate to Steve Sailer
.
Why Politicians Don't Do What Most Voters Want Analyzed by Tucker Carlson and Christopher Caldwell
At the end of the first minute, Caldwell said it's the result of "a good thing, our civil rights laws."
I shut it off.
I realize that this is the book that the Dissident Right is presently swooning over. So sue me.
Steve Sailer reader @Charles Erwin Wilson 3 commented,
"I appreciate diagnosis. But I am eager to see the prescription. I appreciate, therefore, the Taki article. Usually, big brains like Caldwell (and Charles Murray) are long on diagnosis and short on prescription."
I responded, The prescription is unprintable, because it entails breaking the law:
"Possibilities for How 'the American Experiment' Will End"
https://nicholasstixuncensored.blogspot.com/2012/05/possibilities-for-how-american.html
"'Was This Trip Necessary?' The Sermon in Bastogne, During the Battle of the Bulge, in William 'Wild Bill' Wellman's 1949 Masterpiece,
Battleground
"
https://nicholasstixuncensored.blogspot.com/2018/12/was-this-trip-necessary-sermon-in.html
I get the impression that I've been writing a book on the same topic as Caldwell since 1989, when I produced the first issue of my magazine,
A Different Drummer
. However, over the years, as I learned how I'd been conned both by Reds like Stephen Jay Gould and "conservatives" like the crews at
Commentary
, etc., I reformulated both my diagnosis and my prescription.
The Problem of Police Harassment
[Via An Old Friend]
Recently, the Chula Vista Police Department ran an e-mail forum (a question-and-answer exchange) with the topic being, "Community Policing."
One of the civilian email participants posed the following question,
"I would like to know how it is possible for police officers to continually harass people and get away with it?"
From the "other side" (the law enforcement side) Sgt. Bennett, obviously a cop with a sense of humor replied:
"First of all, let me tell you this...it's not easy. In Chula Vista, we average one cop for every 600 people. Only about 60% of those cops are on general duty (or what you might refer to as "patrol") where we do most of our harassing.
The rest are in non-harassing departments that do not allow them contact with the day-to-day innocents. And at any given moment, only one-fifth of the 60% patrollers are on duty and available for harassing people while the rest are off duty. So roughly, one cop is responsible for harassing about 5,000 residents.
When you toss in the commercial business, and tourist locations that attract people from other areas, sometimes you have a situation where a single cop is responsible for harassing 10,000 or more people a day!
Now, your average ten-hour shift runs 36,000 seconds long. This Gives a cop one second to harass one person, and then only three-fourths of a second to eat a donut AND then find a new person to harass. This is no easy task. To be honest, most cops are not up to this day-in-and-day-out challenge, it is just too tiring. What we do is utilize some tools to help us narrow down those people which we can realistically harass.
The tools available to us are as follows:
PHONE: People will call us up and point out things that cause us to focus on a person for special harassment. "My neighbor is beating his wife" is a code phrase used often. This means we'll come out and give somebody some special harassment.
Another popular one is
, "There's a guy breaking into a house." The harassment team is then put into action.
CARS: We have special cops assigned to harass people who drive. They like to harass the drivers of fast cars, cars with no insurance or no driver's
licenses. It's lots of fun when you pick them out of traffic for nothing more obvious than running a red light. Sometimes you get to really heap the harassment on when you find they have drugs in the car, they are drunk, or have an outstanding warrant on file.
RUNNERS: Some people take off running just at the sight of a police officer. Nothing is quite as satisfying as running after them like a beagle on the scent of a bunny. When you catch them, you can harass them for hours.
STATUTES: When we don't have PHONES or CARS and have nothing better to do, there are actually books that give us ideas for reasons to harass folks. They are called "Statutes"; Criminal Codes, Motor Vehicle Codes, etc. They spell out all sorts of things which you can really use to harass people.
After you read the statute, you can just drive around for a while until you find someone violating one of these listed offenses and harass them. Just last week I saw a guy trying to steal a car. Well, there's this book we have that says that's not allowed. That meant I got permission to harass this guy. It is a really cool system that we have set up, and it works pretty well.
We seem to have a never-ending supply of folks to harass. And we get away with it. Why? Because for the good citizens who pay the tab, we try to keep the streets safe for them, and they pay us to "harass" some people.
Next time you are in my town, give me the old "single finger wave." That's another one of those codes. It means, "You can harass
me
."...
It's one of our favorites.
N.S.:
Thisi is a viral e-mail that has been bouncing around since at least December, 2009
. I doubt that it has any connection to the Chula Vista Police Department or a Sgt. Bennett, but I haven't yet reached out to the CVPD, to determine that.
The writing quality was heads and shoulders above that of the typical viral e-mail. I did a slight bit of housekeeping—removed a stray period here, added a few hyphens there ("day-in-and-day-out"), but it had fewer typos than what one typically sees today form "professional journalists."
While I doubt that the author was "Sgt. Bennett" of the Chula Vista Police Department, I do believe that he was a cop. The piece reeks of sardonic, old-time copper humor. My hunch is that the piece is over 20 years old, and that its author has long since "pulled the pin" (retired).
By David in TN
Saturday, January 25, 2020 at 12:05:00 A.M. EST

TCM's Film Noir of the Week Saturday Night-Sunday Morning at Midnight and 10 a.m. ET is Try and Get Me (1950) starring Frank Lovejoy and Lloyd Bridges, with Kathleen Ryan and Richard Carlson, and directed by Cy Enfield (aka Endfield).

This is based on the kidnap-murder of the scion of a prominent family in San Jose, California in 1933 named Brooke Hart. The two (guilty) perps were lynched with no punishment for the lynch mob.

Film Noir Guide: "Lovejoy gives his best performance ever as a war veteran whose desperation drives him to team up with a sociopathic petty crook (Bridges). While his pregnant wife and small child think he's working the night shift at the factory, Lovejoy is really Bridges' getaway driver in a series of small-time hold-ups. The money helps his family get back on their feet but Lovejoy, way over his head, begins experiencing conscience pangs. He wants out—but only after one last job, the fabled 'big one' that will set his family up for life. Naturally, the job turns sour and ends with a murder.

"The community is soon in an uproar about the partners' latest crime, thanks to irresponsible reporting by an opportunistic journalist (Carlson). Eventually, Lovejoy's nagging guilt wears him down and results in the pair's capture. The exciting and thought-provoking climax is one of the best of its kind. A terrified Lovejoy (no heroics here) and a crazed Bridges...well, see for yourself.

"Also known as The Sound of Fury, Try and get Me delivers it all—an exciting story, fine acting, top-notch photography, and a social message you won't soon forget."

David in TN: Our friend Eddie Muller (at his reddest) will probably wax lachrymose over left-wing director Cy Enfield.

This is the last TCM Noir of the Week for a month. February is devoted to Oscar nominations in movies.



Friday, January 24, 2020
Fri, Jan 24, 2020 10:47 p.m.
In September of 2016, Nikaj says that a hate crime occurred in her class. According to court documents, Nikaj says she says she was targeted on the basis of her ethnic origin and found swastikas drawn in her classroom.
https://www.nbcdfw.com/news/local/lawsuit-filed-against-tcu-alleges-civil-rights-violations-and-discrimination/2298098/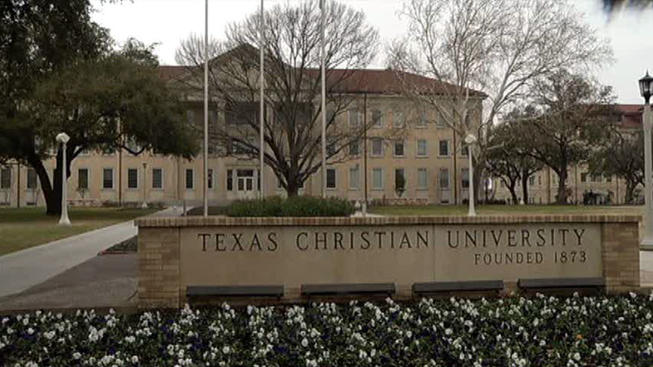 "Lawsuit Filed Against TCU, Alleges Civil Rights Violations and Discrimination" – NBC 5 Dallas-Fort Worth
TCU Lawsuit Filed Against TCU, Alleges Civil Rights Violations and Discrimination Dr. Silda Nikaj says she faced discrimination based on gender, race, and pay during her time as a professor at ...
www.nbcdfw.com
The noose is loose.
https://www.theglobeandmail.com/report-on-business/the-moose-is-loose-again-in-us-markets/article4117335/
"The Moose is loose, again, in U.S. markets" - The Globe and Mail
The $35-million brewery is backed by $6-million in provincial forgivable loans and grants -- a bitter pill for Mr. Oland, who complains that New Brunswick tax dollars are being used to support an ...
www.theglobeandmail.com
Live facial recognition cameras will be deployed across London, with the city's Metropolitan Police announcing today that the technology has moved past the trial stage and is ready to be ...

www.theverge.com
Each camera will scan for faces contained in "bespoke" watch lists, which the Met says will predominantly contain individuals "wanted for serious and violent offences."
So, will the cameras scan for only blacks and Muslims?
And will this be considered "disparate impact"?
A British cutlery company are making new knives with blunt square tips in a bid to reduce knife crime. Sheffield-based Cultery and kitchenware firm Viners says it decided to come up with the ...

www.dailymail.co.uk
https://www.rayware.co.uk/brands/viners/
<< Back to all brands. With over a century of cutlery manufacturing experience, Viners is a highly distinguished, trusted and much loved brand, steeped in British Heritage.
www.rayware.co.uk